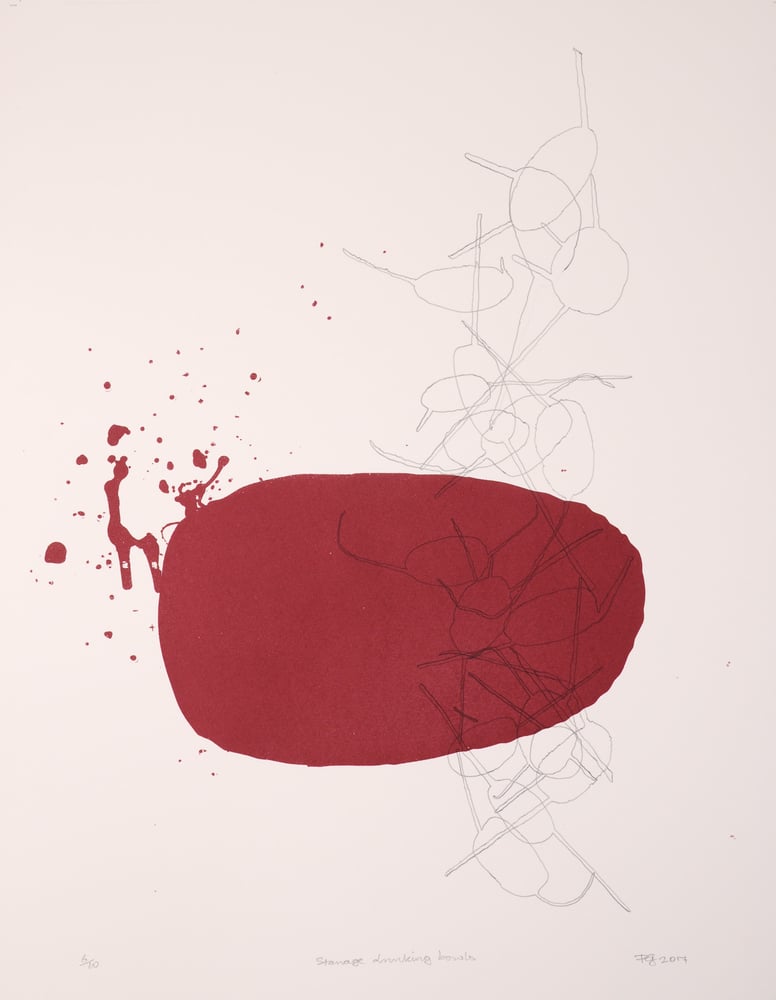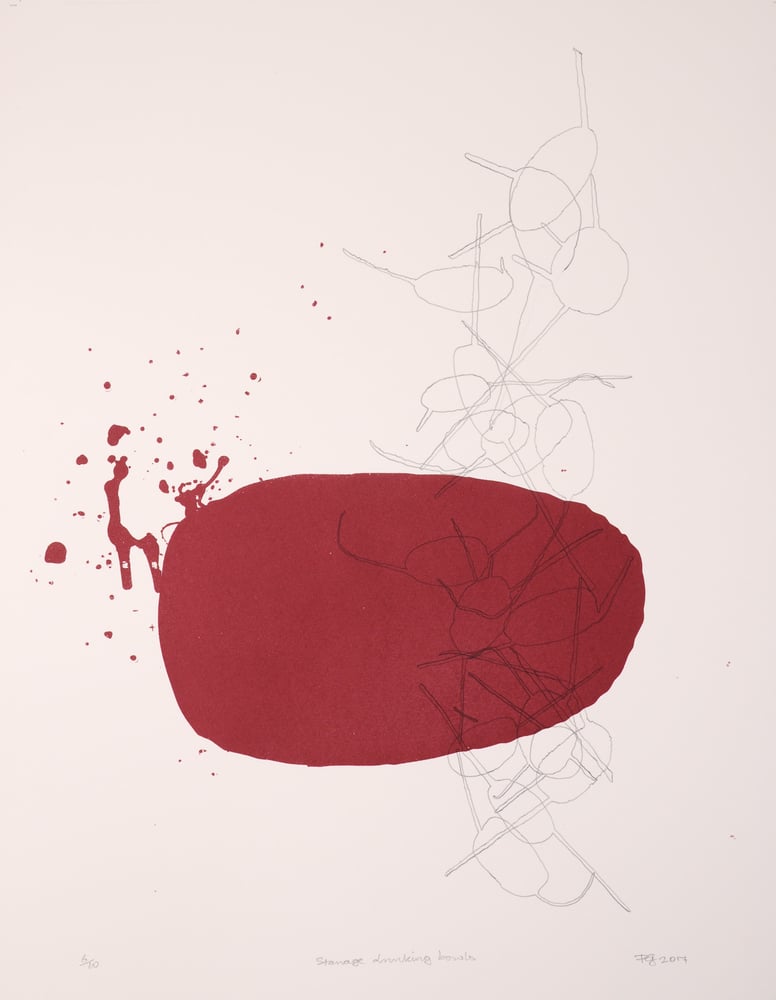 Stanage Drinking Bowls
£90.00 / On Sale
Over 30 drinking bowls are carved into the grit stone along the top of Stanage Edge in Derbyshire. This print creates a formal composition that uses their outlines. The bowls were used to provide fresh drinking water for grouse kept for shooting.
Pencil and screen print on Somerset paper, Edition of 10, 350 x 470. Framed or unframed.
Framed in solid ash wood frame with ash fillet to stand the picture away from the glass.