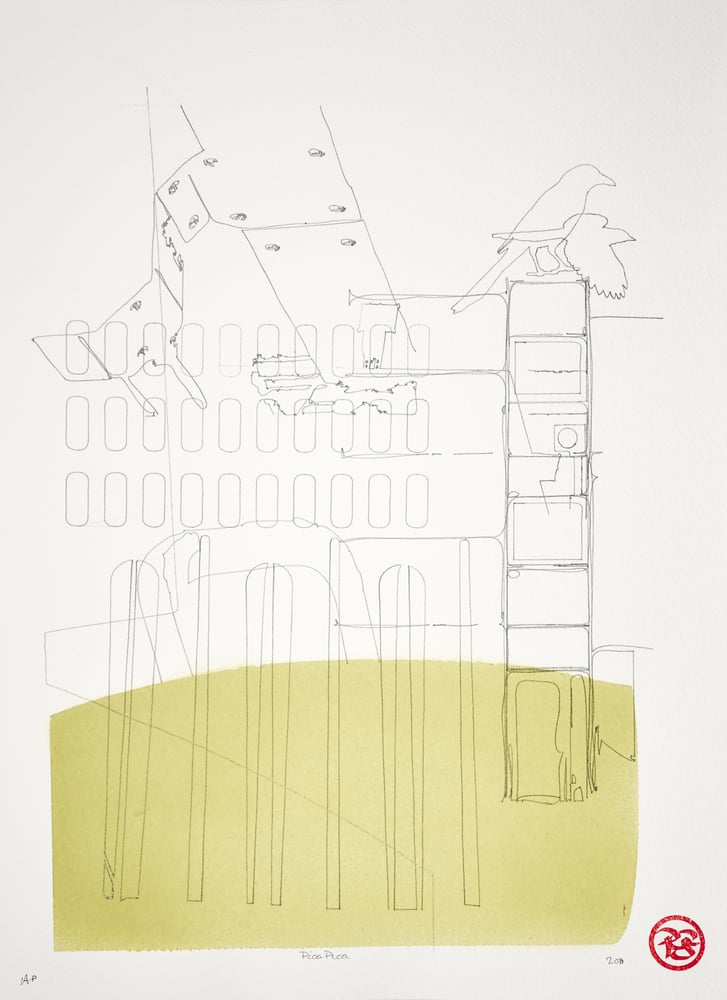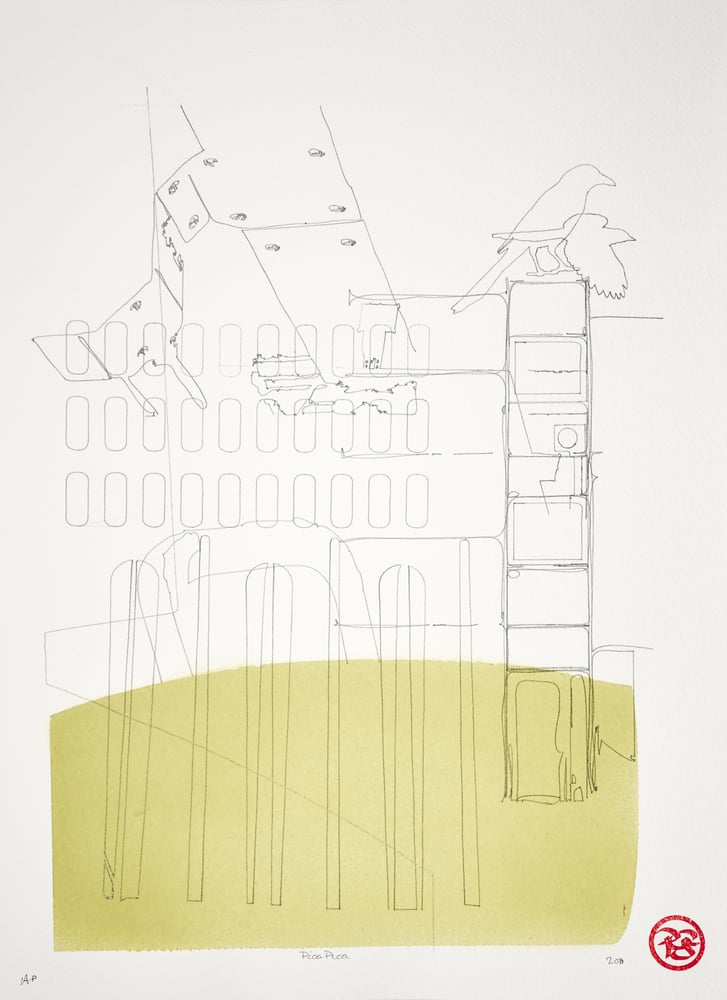 Pica Pica
£90.00 / On Sale
A picture composed of visual elements found in the structure of the building where I used to have a studio.
Drawing in Pencil and with Gouache on Bockingford paper, Edition of 10, 345 x 460. Framed or unframed.
Framed in solid ash wood frame with ash fillet to stand the picture away from the glass.