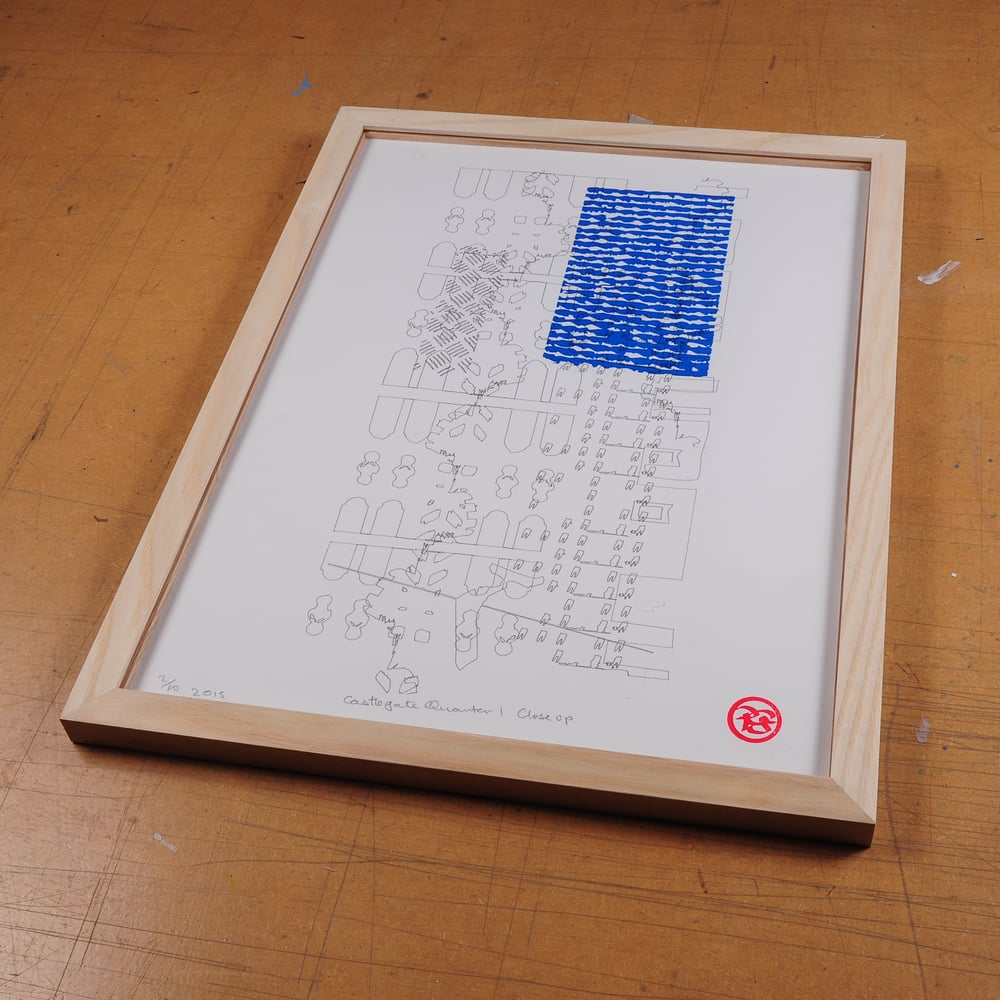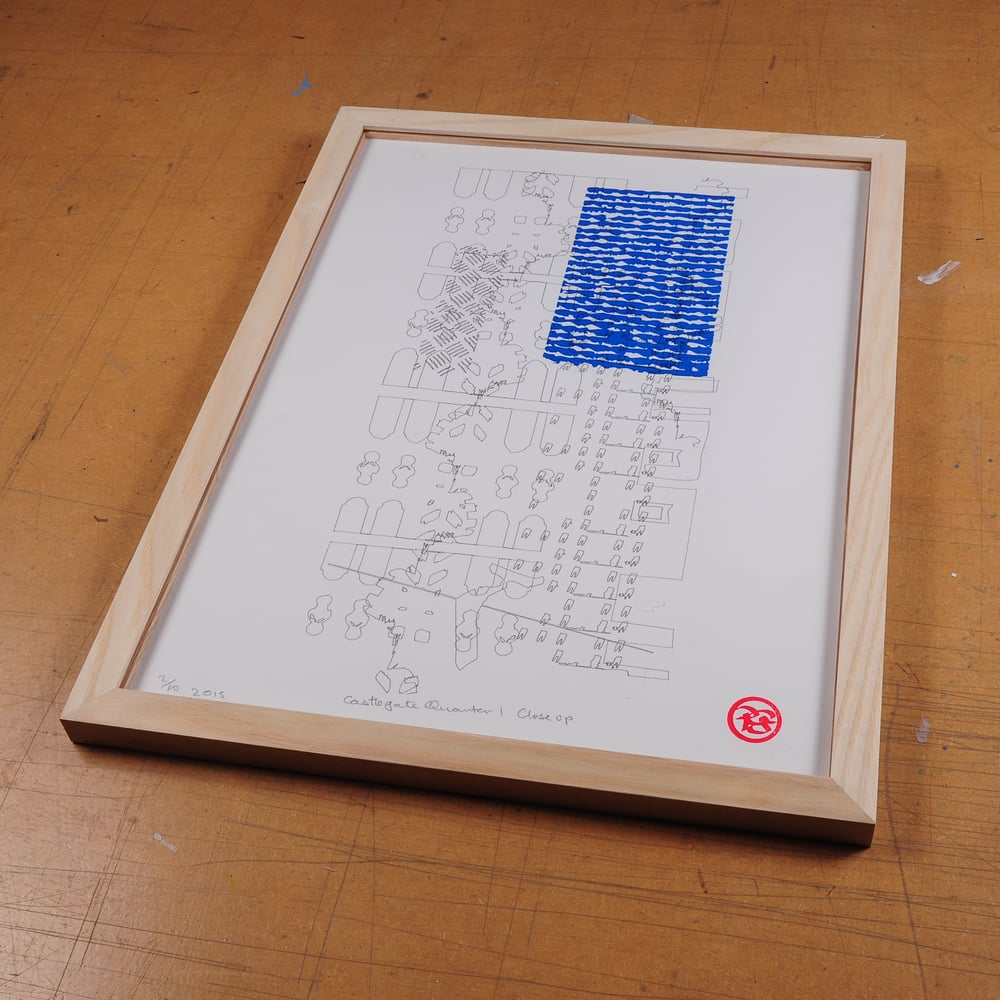 Castlegate Quarter 1 Close up
£90.00 / On Sale
Castlegate is an old area of Sheffield where its castle and markets used to stand This print which is part of a set of four looks at some of the detail that can be found in the quarter before it is redeveloped.

Drawing in pencil and screen print on Bockingford paper, 35x47 cm, Edition 10. Framed or unframed.
Framed in solid ash wood frame with ash fillet to stand the picture away from the glass.