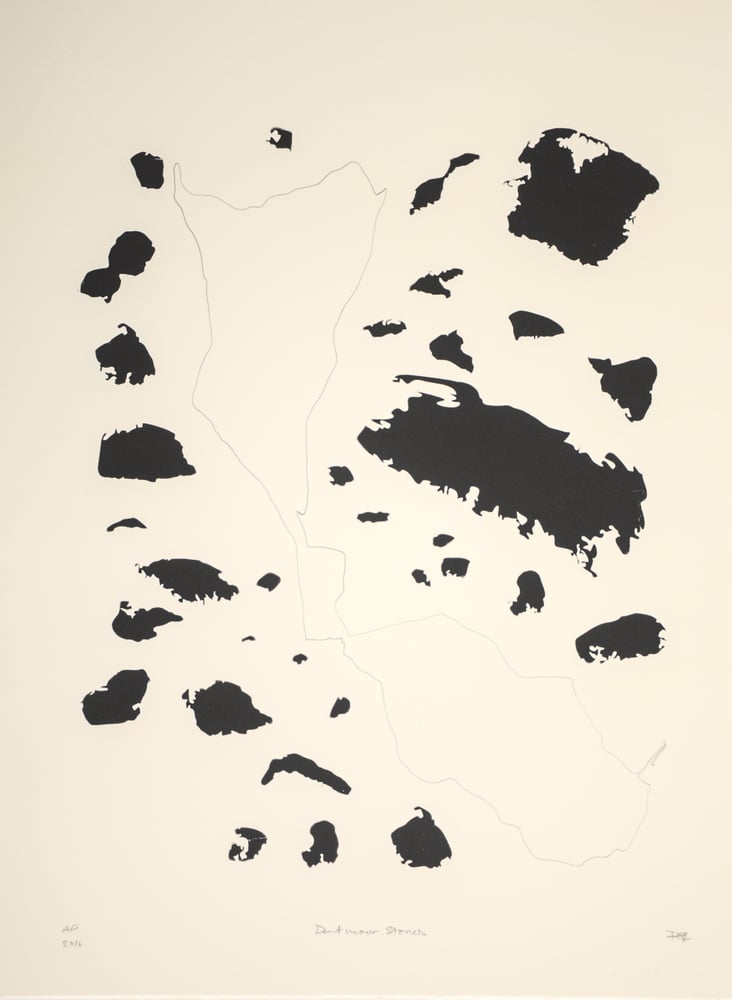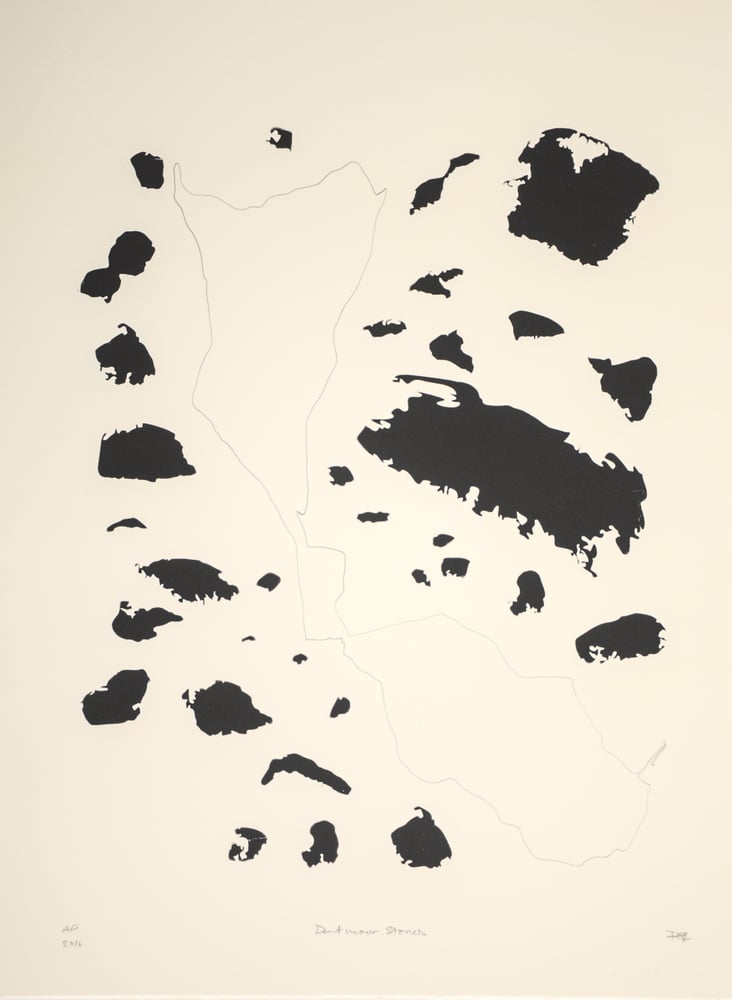 Dartmoor stones
£90.00 / On Sale
This print is a record of a walk around Post Bridge on Dartmoor. Its is a combination of the GPS track and the outlines of stones visible during the walk.
Pencil and screen print on Somerset paper, Edition of 10, 350 x 470. Framed or unframed.
Framed in solid ash wood frame with ash fillet to stand the picture away from the glass.